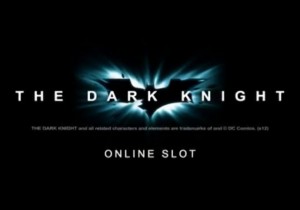 The Dark Knight Rises is a Slot Machine based on the famous story about Batman, or, to be exact – in the 2012 flick of the same name. The main characters are the superhero in person and the protagonists – Bane and Selina Kyle. Once again Batman has to save residents of Gotham City and to overcome his enemies.
---
The visual effects are as always at their best. Themed music gives you a feeling of watching another film about Batman or even participate in it. The Dark Knight Rises slot machine disposes 5 reels and offers players to win in 243 ways. You have to be very lucky to make bank, but for those who are not so fortunate, there are a bunch of bonus features which depend on the character you would choose.
If you are to choose Batman, you can gain a pretty sum of money thanks to the Extra Wild Blast feature, Free Spins Bonus and the Heat Seeking Wilds.
Play for free on Dark Knight slot
Extra Wild Blast feature gives an opportunity to choose one extra wild symbol and doing so to increase significantly your chances to win. Free Spins Bonus is a traditional feature for the slot machines where the amount of the free spins depend on the number of the scatter symbols on the reels. The Heat Seeking Wilds feature becomes available once you've got 10 free spins. Random symbols appear on the reels and by splitting in 2 and turning into wilds they create additional opportunities to win.
If you choose Bate, such features as the Rolling Reels and Super Stacked Wilds are proposed to you. In the case of the Rolling Reels, each time you win your winning symbols will blow up and disappear. New symbols will replace them, which means that you can win once again without spending your money. The Super Stacked Wilds is activated after you've got 10 or more Free Spins Bonus. When the main logo symbol of the slot machine appears on a second or a fourth reel, it brings a chance to win a great sum of money.
Dark Knight Rises slot machine software
This slot machine developed by Microgaming is not the simplest one, but it really has some strong points. For example, The Dark Knight Rises can be considered as an affordable slot machine, because the minimum stake here is just 30p, while the maximum stake is £15. But for those who want just try out the slot, there is a demo mode which doesn't require to play with the real money.