Aristocrat Flame55 cabinet review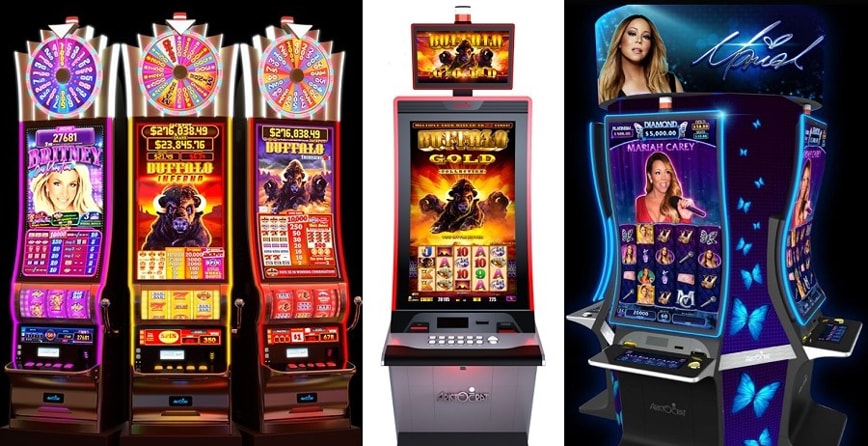 Aristocrat's elegant and sleek FLAME55 cabinet reignites passionate game play with a blaze of excitement. The new FLAME55 creates a new visual destination on any gaming floor and entertains players with 55 inches of curved screen wonder.
---
The FLAME55 experience begins with its tall 55" double-curved HD monitor - the largest portrait double-curved display in the non-jumbo segment - that provides a striking view of game play, and eliminates monitor lines that are prevalent in many dual screen cabinets. Measuring 89.65" high or 7.5" (rounded) and 28" wide, FLAME55 delivers a big yet non-jumbo experience that fits into a standard gaming space.
Ergonomically engineered, every aspect of FLAME55 is designed to provide a superior gaming experience. Its 4k-capable display delivers graphics that emanate radiant images with a full spectrum of colour to provide crisp and ultra-clear animations for emollient play.
Individually controlled dynamic infinity edge LED lighting brightens surroundings and captures players attention, while 2.1 stereo audio envelops players in an individual symphony of thrilling game sounds that provide a fully integrated gaming session.
The virtual button deck provides endless messaging opportunities, eliminates many of the traditional service related issues, and provides for easy conversions and maintenance-free operation.
Aristocrat's fiame55 comes to market with a completely new game theme - Mariah Carey, an entertainment style game that features many of Mariah Carey's most-loved hits. Next will be a new version of the royally successful Game of Thrones slot game created specifically for FLAME55. Then will come the new game theme WESTWORLD Slot Game, based on HBO's hit TV show.