JCM GLOBAL - FUZION � Slot Machine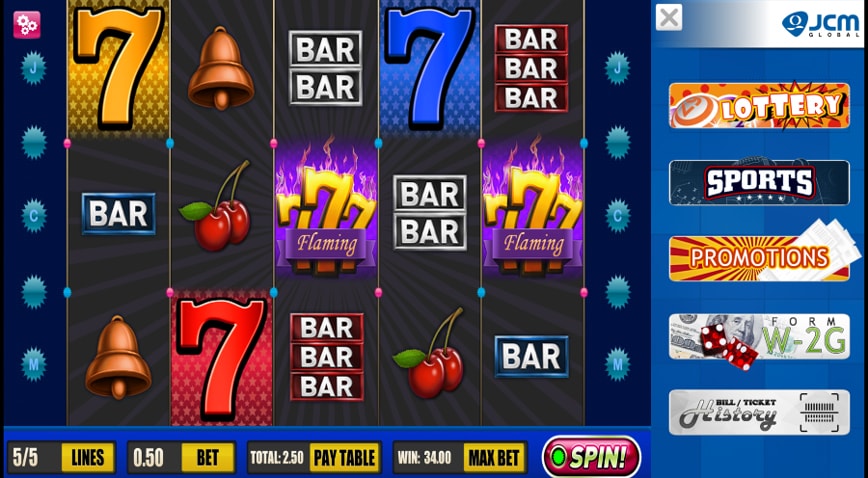 FUZION connects JCM's iVIZION bill validator and GEN 5 printer to a compatible back-end CMS. With that connection, every machine on the slot floor has the potential deliver a server-driven suite of player- focused, revenue-driving features. FUZION turns every Slot Machines into a multi- line profit centre, with slots, sports book, promotions and lottery tickets at players fingertips.
---
Integration with local or national lottery servers could allow players to use any EGM as a lottery dispensing terminal that delivers compensation for all sales, plus the EGM can redeem winning tickets for credits at the EGM. Further, each EGM can be used to place race and/or sports bets and print a ticket, plus redeem winning tickets with credits at the EGM. Additionally, FUZION can facilitate Daily Fantasy Sports (DFS) wagering.
FUZION could streamline lax forms processes by printing system- generated tax forms and deliver required documentation to the customer while the back-end system stores the signature forms and data that needs to be delivered to the IRS. With its bill validators currency conversion technologies, FUZION allows acceptance of multiple currencies and uses conversion rates from the system to keep track of multiple exchange rates.
FUZION also drives the PromoNet 2.0 floor-wide couponing solution, allowing operators to identify high-value anonymous players, direct promotions, enhance player experience, and maximise results using business analytics.