Merkur Gaming - G-Box slot machine review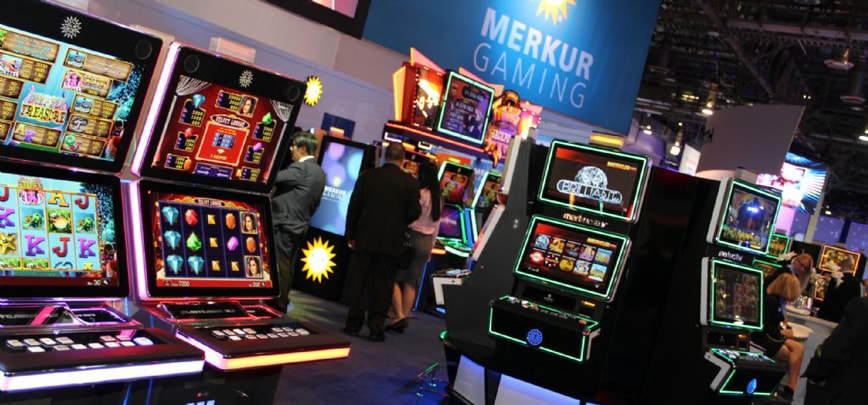 Merkur Gaming will once again show not just its own products and services at ICE this year, but will be an integral part of a huge display that highlights the innovation, passion and diversity of the entire Gauselmann Group.
---
With over 100 games on display there will be themes from ancient history to futuristic gambling concepts, catering for all tastes, and there will also be a world debut for a brand new cabinet product designed specifically to meet the needs of those gaming arcades and other venues where space is at a premium.
Welcome the all-new G-Box slot machine, a unique design that features groundbreaking style concepts and creative lighting effects.
G-Box, with its two high resolution 21.5" screens and full flexibility in its cash handling and accounting functions, will cater primarily for street gaming venues. Within the requirements of local regulation, it will be market specific in terms of both the cabinet and the multi-game packages (that will include up to 40 individual game titles), designed specifically to meet local preferences and requirements.
Alongside these never-be fore-seen attractions will be Merkur Gamings hugely successful line-up of dedicated casino models: The unique Avantgarde hybrid slant top (and its latest evolution, the Avantgarde Trio), the Merkurstar upright and the Evostar. Across that model range will also be the very special Black Series models that, thanks to both the matte black finish and the exciting lighting effects, are an attraction on any gaming floor.