Casino Technology slot machine - Ez Modulo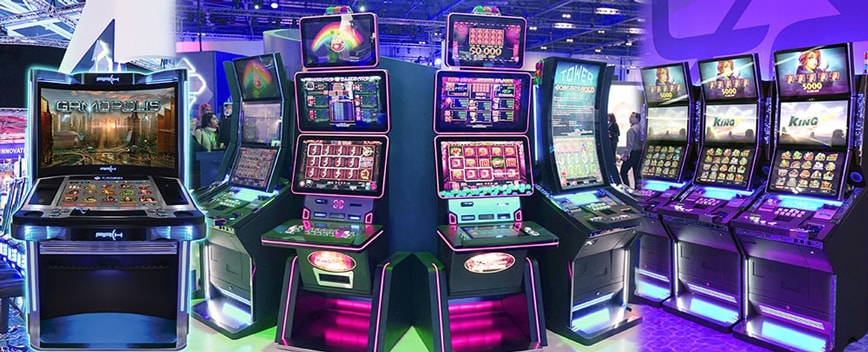 Casino Technology's latest product line is headed up by a brand new version of the popular Ez Modulo cabinet. The previous incarnation demonstrated excellent results and has been very popular with players in the locations where installed. Now the product line has been extended with a new version, featuring two 32" monitors and an attractive video topper.
---
The main monitor offers a built-in touch screen, while the impressive stereo sound and LED lighting with game-driven effects makes the players experience unique; the extra-large player's deck ensures a superior level of comfort for all who play on the new system.
The new series of Ez Modulo has been engineered for easy conversion and is offered with modular Video Signage for easy customisation on different floors.
The new Signage concept features special light and pyrotechnic effects which are triggered by events in the games, enhancing the player experience and taking player engagement to the next level.
The latest Ez Modulo is offered with the full HD new game package GORILLA WHEEL, which consists of six thrilling titles. The look and feel of this new game set is a reflection of the company's new conceptual direction.
The innovative concept of a four-level progressive jackpot is also complemented with high quality graphics.
With modern design, advanced ergonomics and built-in specially designed slot stand, Ez Modulo is a great solution for every casino floor.