Take Online Branding to the Next Level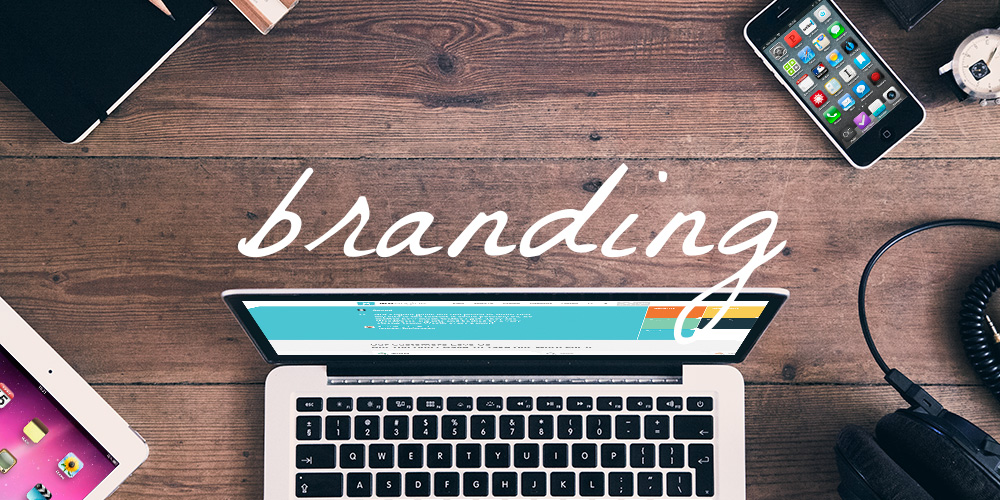 As an affiliate marketer, it's more vital that ever to keep a close eye on what is happening with the search engines, especially Google, as it continues to wage war against what it perceives to be low quality websites or sites that offer little value to their users. As an affiliate, you instantly place yourself in a position where you have to prove yourself to be of greater value.
---
Google has altered the way in which it filters search engine results to weed out websites that it believes to be of low significance to their users, and as part of this, we have all seen evidence that the majority of affiliate operated websites have had a tough time of late.
We know that Google is looking to rank websites that will be able to offer their search engine users the answer to their query at first try; it hates to see that a user is having to bounce through various websites in order to find what they are looking for, so it tries to automatically filter those results in order to reduce that situation as much as possible. That can mean that totally innocent sites are at risk of being caught up in the reshuffle that seems to follow each algorithm update that Google releases.
More: Zig Zag 777.
If you have read previous articles and blog posts about the fact that Google is looking for site owners to build a brand for their site, you will have no doubt shifted a huge amount of the promotional efforts you make for your site to being more brand dominated – reducing elements such as keyword anchor text percentage and the destination focus of those valuable links that you are looking to build into your site. But is that really enough to warrant becoming a brand?
Becoming a brand is about more than simply pushing forward with a new focus towards your link building process, no matter how you choose to conduct that. Instead, there are potential areas within the historic elements of your website that may need to be altered in order to give a stronger brand signal. One of the best ways to find out whether you have been effective in your push to a more branded approach is to look into what traffic your site obtains on a daily basis, based on nothing other than brand or brand phrase search queries. Now that you have found that information, ask yourself whether you would be able to operate solely based on the volume of traffic and income such traffic generates.
If your answer to this question is 'no', then you still have a long way to go in order for Google to believe that you are a 'brand'.
More: Epoca casino.
So what can you do in order to become a brand or to continue to send the right brand signals?
Becoming a brand is about more than simply altering the way that you are building links into your website; you need to go back to basics and rebuild from the ground up, which means no cutting of corners and definitely no skipping over elements that would take you a matter of minutes to change. Although it may feel like you have to re-tread the path that you have already walked in the past, you have to reform the foundations on which your site is built. You wouldn't build a house on a foundation that wasn't stable, so why would you consider trying to build a brand on one that is unable to provide you with the starting point that you need to be able to become a recognised brand?
So moving forward from this point, you need to:
Go back to basics with on-page SEO, making sure pages are optimised for the search engines while keeping the content to a high quality and free from keyword saturation.
Ensure that the content of your website is of the highest possible quality, avoiding duplication of content throughout the site and isolate the lower quality content into an area in which you can apply specific rules (disallow, no index, no follow, etc).
Undertake a complete analysis of your backlink profile, making sure to look at the anchor text distribution, the percentage of link destination, and that you are happy with the quality of the links.
Monitor the search engine rankings that relate to your brand search terms in order to maintain a reputation management stance and keep anything about your brand as positive as possible, especially on the first page of the search engine results.
Create a new outlook towards the way that you plan to build existing links, think more about how you can install your brand name on authority websites in order to give a stronger brand signal to search engines.
Remember that although taking your website back to basics may well be a time consuming process, doing so will reduce the risk of penalisation – provided that your rebalancing attempts are successful and that the timescale is less than if you were to take a reactive approach to the Google algorithm updates (based on the evidence we have seen that Google Penguin is currently only being rolled out every six months).
More: Club 777 Casino.
Take the time to analyse how your website is creating a brand within the industry and be thorough with what you are trying to achieve in order to produce the best results possible. Google is looking for you to create a trusted brand for its users, so make sure that your website is giving the right feel to everyone that lands on your website.
Managing your site through penalisation
With Google releasing seemingly continuous updates the likelihood of a website, that has failed to create a brand around their presence online falling under penalisation is a developing risk. Should you be unfortunate enough to get caught up in the fallout, it can be a testing time for any website owner.
If you find that your website could potentially be penalised, you need to look to take action as soon as possible; failure to do so could result in what many believe to be a 'tier system penalty' being applied to the site, making recovery a longer, more drawn out process.
More: Play Fortuna.
In order to make sure that you take appropriate action with your site, you need to ensure that you analyse the potential causes of the drop in search engine visibility, so try to find out what changes the search engines have made prior to your drop in ranking.
Once you have established the likely cause of the penalisation, you can then look to take action to counteract the problems on your site, paying particular attention to:
Google Panda: check your on-page elements such as content, header tags and possible duplication issues to make sure that you are offering the highest possible standard of information. If you identify any low quality pages or pieces of content, look to rewrite them and add more user value to the placement. Google Panda is now part of the algorithm.
Google Penguin: check your off-page areas such as your backlink profile; the update is designed to eliminate spam and low quality websites alongside the Google Panda update release, so look to remove any automatically generated links, low quality placements and ensure that your anchor text percentages are geared towards a branded focus rather than keyword linkage.
Exact Match Domain (EMD) Update: unfortunately, if you fall foul to this penalisation, recovery is a very long process and, so far, we have failed to hear of any success stories surrounding a positive recovery. In this situation, the quickest and easiest solution would be to rebrand your site into a 'brandable' domain as we know that Google is looking for websites to create a brand atmosphere around themselves.
Manual Penalisation: these penalty infringements are added to a site following a manual review by one of the Google review team should they believe that you are breaking the Google guidelines in at least one instance. This penalisation style is accompanied by a warning that is issued through the Google Webmaster Tools platform. Recovery is only possible following a manual review of your site, meaning that you need to issue a reconsideration request following your clean up efforts to bring the site back into compliance with the guidelines that Google has set out.
Conclusion
Due to the continued development of the Google ranking algorithm, creating a website is no longer a process with which you can continuously move forward. Instead, you now need to be able to re-analyse any element within the creation of your site, both in the past and in the present.
Ensure that you keep educated to the changes that Google is making and ensure that you keep your website compliant with what it is looking for in a rank-worthy website and you should be able to pass through the updates without too much interruption.
Aim to meet the requirements that search engines like Google are looking for, build a brand rather than a website and keep your link building techniques to a clean and brand focused approach, and you should be able to continue your development while your non-compliant competitors fall out of the search engine results as further updates release.