Olympic Casino success story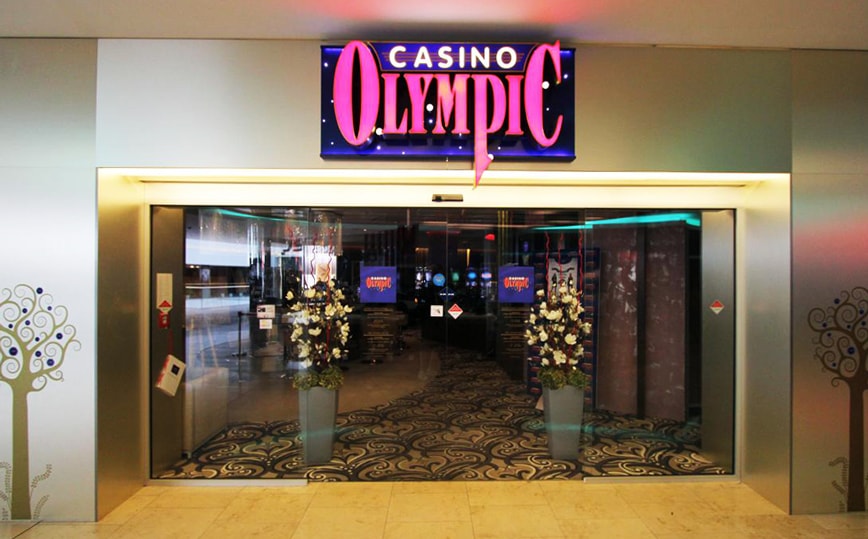 During our interview with Armin Karu Chairman and Founder of Olympic Entertainment Group we were joined by CEO Madis Jääger, who kindly shared some of his insights and perspectives on the company that is celebrating its 25th Anniversary this year.
---
According to Karu, one needs to emphasize that private business, ie capitalism, was legalized in Estonia, then part of the Soviet Union, only 30 years ago. In 1988, Estonia's first commercial bank opened for business and the first limited liability companies were established. From the former Communist country which at the end of 1980s handed out food coupons and allowed car owners to buy only 50 litres of petrol in a month, Estonia has become a textbook example of successful transformation of a former Eastern Bloc country, and just ended its first ever EU presidency.
What was the situation in the early 1990s in Estonia, and how did you come up with the idea to start a casino business under these conditions?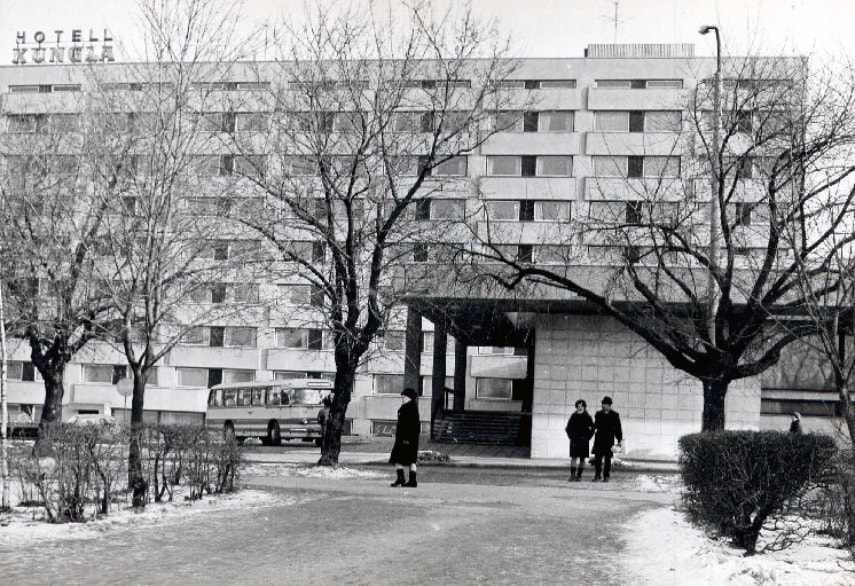 The changes have been so profound and fast that I have struggled to explain to my acquaintances in America or Western Europe how different are both Olympic and Estonia's social and business environment today than what they were back then. For example, in the early 1990s, there were a dozen stores in communist Estonia that sold goods for foreign currency and a public official with a university degree earning 180 rubles a month – as much as one paid for a T-shirt with the picture of Mickey Mouse on the black market. At that time one US dollar cost about 20 to 40 rubles.
At the beginning of 1992, Estonia and the rapidly disintegrating Soviet Union were suffering under food shortages. Since the border with Russia was not controlled, the Estonian government introduced food rations and checked that people departing Estonia had no more than one bread, 10 eggs and 200 grams of sugar with them. What kind of poverty-led micro-management was that! Meanwhile, things were starting to change. My idea began to emerge in 1991, when I was on my first trip to the US. In August when the Soviet Union collapsed in a failed coup attempt I was in Las Vegas, and what I saw made a huge impression on me. For someone coming from the greyness and poverty of the Soviet Union, where entertainment was essentially banned in many spheres of life, the contrast with Las Vegas was immense. One can say that I fell in love with this world and business idea, because it seemed so new, unprecedented and full of possibilities. Also people in the Soviet Union and in Estonia played cards with each other – and also for money. But all this was done at home behind closed doors and away from the public eye. In spite of that, and inspired by what I saw in Vegas, I started preparations to open my own casino in Estonia.
What were your principles in building your first casino?
Of course, every start is hard and according to today's standards, there were no conditions to set up such a business. For example, VISA issued its first credit card in Estonia only in May 1994. In the same autumn, the last Russian military units left Estonia, which marked the end of the Soviet occupation. Half-jokingly, for many Westerners, there was no civilization in Estonia before April 1995 when the first McDonald's restaurant opened its doors in Tallinn.
In launching Olympic Casino on the market we wanted to do it right, so the first casino took about two years to open. At that time, Estonia was going through the usual development phase as a transition country – there was a period when the whole country was flooded with slot machines and tables, and without any national regulation. Each store and café had a couple of slots while every bar or pub operated blackjack tables. Needless to say, the quality of the service was extremely poor.
Olympic Park Casino
This convinced us that, from the start, the priority for us was quality. My principle has always been to invest big and bold, using the most modern technology available. In this respect, we stood out from the competition because unlike the competitors, we did not import from the West to Estonia and other Eastern block countries outdated second-hand or third-hand technology which in the gaming sector was mostly old slot machines and Olympic Park Casino – Tallinn, Estonia Best Land-based Casino Operator award for 2013 by Totally Gaming Awards tables. In Olympic Casino, we wanted to be very good at everything that we did from the very start, in contrast to the Soviet-era environment. Right from the start it was clear that quality has its price and those who want a service that is both cheap and good must buy two things - one cheap and the other good.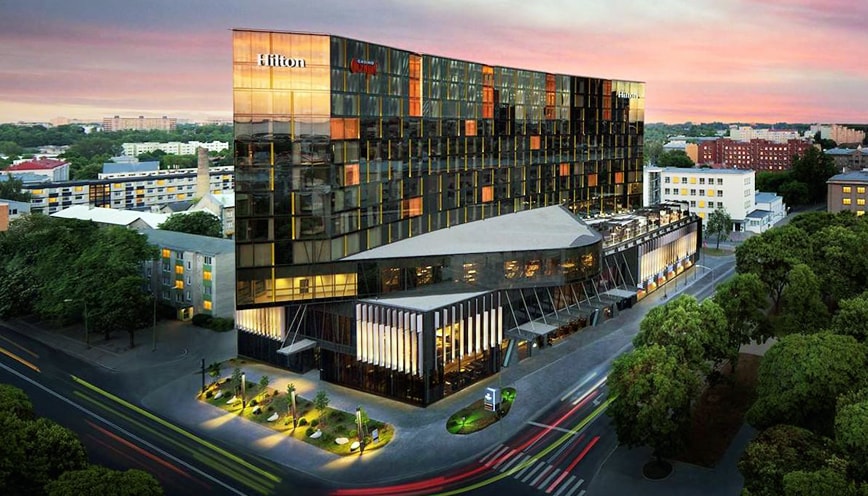 In Christmas 1993 we opened Olympic Casino in Tallinn Olympic Yachting Center, built specially for the the 1980 Olympics in Moscow. After Estonia regained independence, the complex operated as a large hotel and seat of the Estonian Olympic Committee and offices of many sports associations.
Office tenants of this fast-growing business center were many foreign-owned companies that were being set up. There was so much vibe and energy, passion and fun, most of which also characterized our company, that we decided to name our company after it: Olympic Casino. This is also the reason why OEG is today one of the major sponsors of the Estonian Olympic Committee and it's Olympic team.
Is there a secret ingredient in your recipe for success that made it possible to expand the business to new markets?
The business grew very fast and thanks to our commitment to quality and business philosophy we managed to become market leader in these hectic times. The fact that from the very outset we set a high bar for quality allowed us to refine our business model and solutions, giving us courage to export the same model by successfully expanding to other countries.
Also very important for our growth and expansion is that being a key player – often a pioneer in all of our markets – we have always kept our focus on the principles of responsible gaming by introducing selfexclusion and other support programs.
Olympic Casino in Latvia and Lithuania
In fact, since the new Millennium, our biggest success stories have been the expansion to neighboring countries Latvia and Lithuania. Success in Latvia and Lithuania brought us international acclaim, and Olympic Casino became known as the player in Eastern European markets and the Baltic Tiger already 10 years ago. But we have kept moving Casino Malta by Olympic Casino opened in 2016 and today our latest markets are on the other side of Europe, namely in Italy and Malta. Our entertainment model is working and enables us to operate as the owner, the developer and the lessee. In Estonia, for example, we are now also in the hotel business and own the Baltics' first Hilton which in my opinion is one of the top Hilton hotels in the whole of Europe.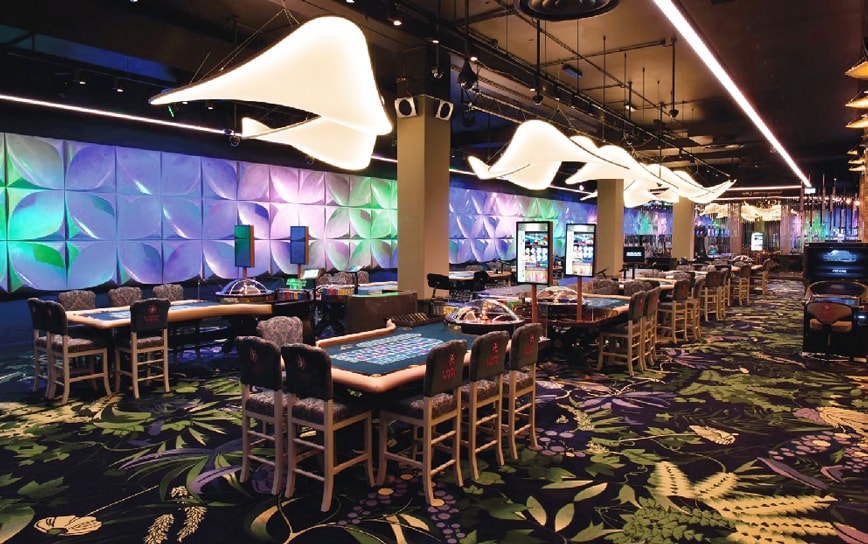 The abundance of working business models and formats is our strength and allows us to be very mobile. We can make important expansion decisions very quickly.
In order to keep developing, remain alert and continue to finance our successful expansions, Olympic Entertainment Group was listed in the main list of Tallinn Nasdaq OMX Stock Exchange in 2006. This step enhanced the reputation of our casinos and the credibility of Olympic Casino among all of Estonian society as well as the regulators of different countries. The fact that Nasdaq OMX and international investors accepted us as a transparent and honest company has opened many new doors and made it easier for us to enter new markets as well.
You have always said that it was Olympic Casino that brought the Las Vegas type of entertainment to Europe. Where does it manifest itself?
Our business concept has been another key factor in the success of the Olympic Casino. In Old Europe, the thinking was that slots and gaming tables should be strictly separated from each other as two totally different things. Our model that brought us success in our flagship casinos in the Baltics, was that we put them all together on one floor - all in one big integrated environment where the client has gaming tables, slots, a top-notch bar, entertainment and live performances. Preferably also a decent restaurant.
Later we added open poker. Unlike most of our competitors, we entered online gaming as soon as the legislative regulation allowed it, and now operate a chain of sports bars for sports betting and viewing.
Among today's European casino companies, Olympic Casino has definitely shown the way to achieving good synergy between online and landbase games. The mobility, speed and availability of online gaming on the one hand, and the traditional trustedness of the landbase on the other hand are the two sides of casino business that combine the two concepts together. This competitive advantage is our foundation for further expansion.
It's much easier to launch online gaming in new markets when you already have an established landbase brand. It's like a guarantee for clients.
How have you managed to become known as one of most innovative companies among world-famous casino operators?
Although it may sound like a self-evident slogan, but for me the key to the success of the Olympic Casino is our focus on quality. Immediately at the start of our activities, Olympic Casino was certified for ISO quality standards to ensure world-class quality management. This has to do both with our history, and the environment where we come from.
To be successful internationally, we had to push the pendulum to the other end and do everything as well as humanly possible.
In terms of gaming technology, we began to invest heavily in new slot machines and information systems. In 2003 Olympic Casino was the first casino in Europe to install a modern, cash-free gaming system EZ Pay. We have always emphasized that it's not only our games and the gaming technology that are top notch, but the whole environment and entertainment experience. One of our dealers has held a Guinness World Record for over a decade and our cocktail bars are the best of the best: a bartender of an Olympic Casino is a multiple world champion, while European Casino Association named one of our employees European Dealer of the Year, etc.
Not to mention the best live performers and new entertainment formats, such as the regular Secret Nightclub, where for one night our flagship casino turns into a pop-up nightclub. This new approach helps us to attract the younger generation and people who are not yet clients of Olympic Casino.
The result of these focused efforts is that Tallinn was already named one of the best poker cities in Europe several years ago. We have made great contribution to hosting several international poker festivals every year, and have made Tallinn famous as the poker capital of Northern Europe and Baltic countries, attracting thousands of poker players to the town.
At the start of the interview you talked about your long way to success and how you managed to successfully run your company on the wave of profound social and economic changes. What lies ahead and what are the bigger challenges facing OEG today?
Estonia's economy has been developing hand in hand with that of the common European economic area, creating the preconditions for growth.
Estonia's accession to the European Union in the spring 2004 and the transition to the Euro at the beginning of 2011 have simplified management of our cross-border operations. I would say that being successful generates more success - we have been well capitalized for many years and are constantly weighing new business opportunities. In recent years, for example, we have made some smaller mergers and acquisitions in Latvia. I don't exaggerate when I say that, on average, at any given moment we are contemplating possible entry into 4-5 new markets. The key is how to take advantage and bring our unique experience to the new markets with the integration of knowhow and customer base of landbased and online gaming.
With a quarter of a century behind you, where would you like Olympic Casino to be at its 50th anniversary?
25 years ago we did not yet dare to dream so big, but we are fast learners. The world is changing so quickly that the next 25 years will be definitely much more eventful than the previous period. I remember that the show where we celebrated our 10th anniversary included a sci-fi scene in which Olympic Casino had turned 50 and had just opened its first casino on the Moon. It remains to be seen, but in any case, we aim for the stars!