Sharing gamings life lessons with business students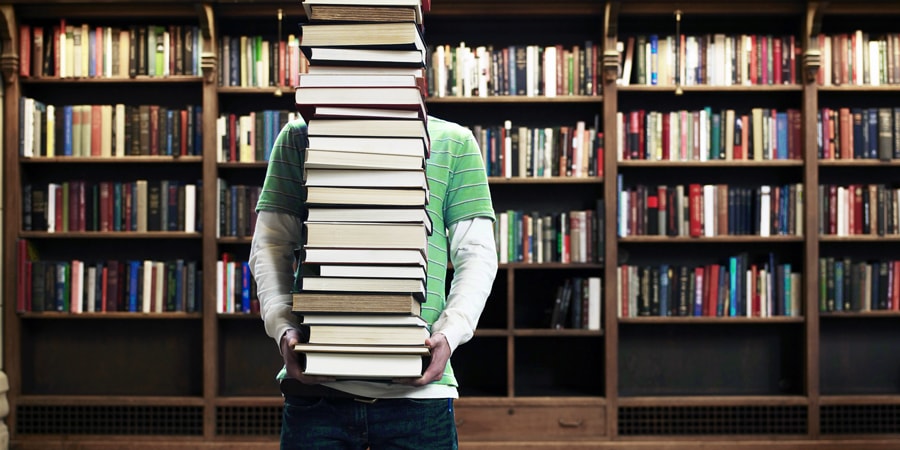 20 years ago, Gary Loveman, a 37-year-old Masters in Business Administration professor, left his post at I larvard and joined I Iarrahs as Chief Operating Officer. This was to prove a pivotal moment in the history of gaming leadership. With Loveman came a new way of structured thinking, impacting gaming, marketing and management.
---
As part of his tenure, Loveman urged I Iarrahs to appoint key employees from outside the industry, and many graduates from business schools joined the gaming industry, disrupting the traditional career progression of internal promotion and linear progression.
Other rival operators, I.VS and MGM also began to institute MBA recruitment programmes, hiring bright young things with no obvious connection to gambling. Policies implemented at this time created a talent pool that continues to have a profound impact on the industry and has undoubtedly been an accelerator in the professionalism and growth of global gaming.
Learning from Las Vegas
As a student of Information Science, I was familiar with data analytics as early as the late 1990s. I had watched from across the Atlantic how I Iarrahs built their business counter to industry conventions.
However, it was while undertaking my own MBA that I re-engaged with Las Vegas and other casinos in an effort to fully understand how the offering has evolved. Under the guidance of Dr Sionade Robinson, the Associate Dean of the MBA programme at the Cass Business School and author of research and books on customer loyalty, 1 began to see Las Vegas as a case study of some merit. Dr Robinson and 1 collaborated to create a course that could be condensed and taught on the MBA programme. Since 2010, over 400 MBA students from around the world have come to Las Vegas and have met with the leading gaming companies to see how Las Vegas and their companies work.
At first glance, Las Vegas was perhaps not the most ideal location where a leading business school could send their students to learn, but in recent years, students from the likes of I larvard, Wharton and Stanford, as well as Cass, have become regular visitors to learn from a town once known as a sunny place for shady people!
However, in point of fact, Las Vegas is the ultimate competitive environment, with more or less the same product, wrhich is sold at the same time, at the same place, to the same people and at the same price.
Michael Porters conventional wisdom on competitive strategy is challenged.
Price leadership is not a viable strategy, and it is highly difficult to find points of real differentiation within the segmented operational casino resort businesses; w'ithin casino games, which remain the largest single driver of revenues, it is virtually impossible.
Thus, the drivers of competitive advantage arc location and customer loyalty, and Las Vegas has taught other industries to understand customers as the core strategic asset of a business and drive their loyalty by effective marketing and service experiences, segmented to individual business areas, and even individual customers.
MBAs: Adding value to the industry
Within an MBA programme, the core subjects remain the same on every course, including organisational culture, information systems, finance, capital structures, strategy and of course, strategic marketing.
World-class examples of each of the subjects are evident to all in the business environment of Las Vegas. One need look no further than Wynn, MGM, LVS and Caesars for core and widely-cited case studies in all of these subjects. Look at Meshulam Riklis acquisition of the Riveria, when high-interest bonds were used to buy an operating business, and how Milken and Steve Wynn advanced this when financing the Mirage.
Look at Sheldon Adelsons insights into making his gaming properties all about the real estate, building next-generation, fully-formed integrated business and leisure resorts.
Look at MGMs use of external brand leverage. Look at I Iarrahs/Caesars in developing data driven loyalty-marketing, and unfortunately on the other side, the Apollo/TPG leveraged buyout of Harrahs and subsequent reorganisation, which is destined to be a core case study of the pitfalls of such structures for decades to come.
If an undergraduate degree teaches you what, and a Masters degree teaches you why, then the MBA degree teaches you how.
Prior to moving here, I was for a long time fascinated with Las Vegas. I low did a city with no reason to exist rise to become the entertainment capital of the world and one of the most iconic places on earth? How did the influencers and the pioneers of the industry think when shaping resort management and hotel design? 1 low does one drive competitive advantage and sustainability in the market today as it faces increased competition locally, nationally and internationally?
The recruitment of talented individuals over the past two decades with curious minds and a toolbox of skills has sought to problem -solve and work out how to drive business using best practice in other industries and thus codify our own. In turn, this drive has turned Las Vegas into the thought centre of global gaming.
This has preserved Las Vegas predominant position for the gaming business and home of innovation in hospitality strategies, exported initially across North America, with the proliferation of tribal and later regional gaming, but also in other international markets in gaming and resort development, marketing and operations. Recruiting MBAs has been one of the Las Vegas gaming companies' best investments.
Unlike many industries, historically one can advance in the gaming industry to senior roles without a degree or qualification, but in todays world the structured thought processes and ability to synergise across disciplines makes MBA graduates the perfect foil to the casino industry.
The gaming industry and MBAs make a perfect fit.
Oliver is the CEO of The Denstone Group and a Fellow of the Royal Institution of Chartered Surwyors. lie has 20years of investment, development, finance and transactional experience within customer-facing, asset backed businesses, with a focus on the gaming and hospitality environment, lie has worked with some of the leading gaming companies in the world and regular speaker at international gaming conferences.