Innovation in Live Casino 2018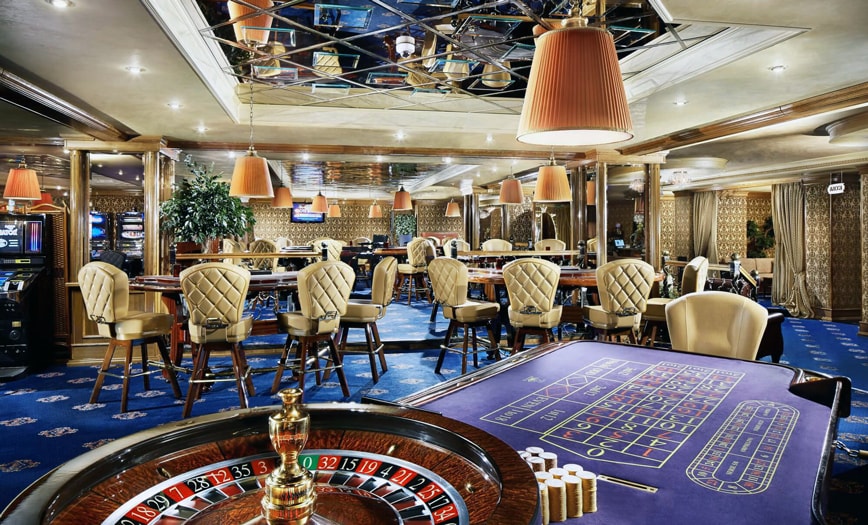 Innovation in Live Casino is alive and well. Far from resting on its laurels, one of the strongest sectors in the gaming world is showing the remarkable capability to continually reinvent itself and attract all types of players.
---
Just how far can product developers and innovators take Live Casino? Quite some distance, it would seem.
Of course, sceptics could be forgiven for thinking that there is little more that can be done with the basic Live Casino line-up of Roulette, Blackjack, Baccarat and a handful of top Poker variants. After all, one online live roulette is just like another online Live Roulette, isn't it?
I his perception — that Live Casino has simply become a commodity — has been fostered to a certain extent by a wave of new entrants to the Live Casino providers market in the last few years. In short, we've seen a lot of new names but this increasingly crowded marketplace has only been a spur to Evolution's creative thinkers, encouraging them to venture further and on to even more fertile ground.
Innovation has been a constant at Evolution ever since the company was founded in 2006. Indeed, Product Innovation is enshrined as one of the six pillars that underpin and define the company's Live Casino offering, alongside Operational Excellence, Customer Optimisation, Maximised Mobile, Land-based Casinos, and Regulated Markets.
All of these six pillars we see as inter-dependent fundamentals for a world-leading Live Casino offering.
At Evolution we are constantly looking to differentiate our licensees' Live Casinos in every way possible by being forever alive to every opportunity.
In the 12 years since the day in 2006 when Evolution first embarked on its journey to revolutionise the nascent Live Casino market, the company has developed and launched a stream of landmark solutions and award-winning products.
Constant investment in R&D and an in-built desire to push boundaries has resulted in an innovative, ever-expanding product line and a live games portfolio that never stands still.
New game variants are regularly introduced, while existing games are constantly evolved and enriched with new, easy-to-use features and engaging Jackpots or side bets.
One of the best examples of innovation in Live Casino is our Dream Catcher money wheel game.
Introduced at last year's ICE, Dream Catcher quickly went on to achieve strong commercial success as well as being voted Digital Product of the year at the Global Gaming Awards at G2E Las Vegas last October.
With Dream Catcher we really broke the mould of what was expected. Nobody could see this development coming, which makes its fantastic success even more pleasing.
The sheer popularity of Dream Catcher with players has been phenomenal, with the game breaking every player count record at Evolution Gaming in terms of unique players per day.
At the same time, Dream Catcher converts the highest number of new players out of all our 400-plus tables. Added to which, almost a quarter of Dream Catcher players go on to play other Evolution Live Casino games.
Most importantly, this is innovation that works commercially, not simply innovation for the sake of being new and different.
Most new games fit squarely into well-understood categories: slots machines, tables, virtual sports, for example. As a result, most innovations also fit this traditional mould.
In contrast, Dream Catcher introduced a whole new category to Live Casino that can best be described as a 24/7 game show where you can play along at home or when on the move.
The idea behind Dream Catcher was to start creating more interactive games for the next generation of online players, who may not find traditional table games interesting enough, or who are looking for an alternative to slots.
Driven by the desire to create an irresistible online attraction that would expand the Live Casino space and cross-sell Live Casino into other player verticals, our product development team set to work.
Everyone is familiar with the basic concept of the spinning wheel, and the idea that if the pointer lands on the section you want, then you win.
This simple, easily understood foundation was one that we felt could be built on.
Even so, we knew that a simple money wheel had been tried and failed online already. In its simple form it was largely seen as a game with a high house edge and no ability to win big jackpots. So while the foundation was solid and well understood, it needed a lot of work to transform the age-old money wheel concept into something that would work in today's online world, have broad-based appeal, and that players would want to play, not just for the first time but again and again.
Dream Catcher consists of a giant wheel with 54 segments labelled 1,2,5,10,20, and 40, each paying those same odds: 1:1, 2:1 and so on through to 40:1.
To bring extra excitement and suspense into the game, the 2x and 7x multipliers were added. Then we thought, why not let players stack multipliers so they can get, say, three 7x multiplier hits in a row followed by a 40 and therefore win 13,720 (7x7x7x40) times their initial bet.
This became a clear signal to players that this game was something new and different and very exciting; players knew almost immediately what those multipliers do and that this game was worth playing.
Furthermore, Dream Catcher was the first Live Casino game to come with Autoplay functionality, which lets players repeat their selected bet for a chosen number of game rounds, so that they can enjoy playing hands-free, and while multi-tasking. Interestingly, the Autoplay innovation, has since been introduced to our Live Roulette games, again with great success.
The Dream Catcher game was also created inside what is easily the most complex and advanced studio area Evolution Gaming has ever built.
The wheel and game events are synchronised to a variety of sounds and music which in turn is synced with a massive curved LED wall that changes colours and 'dances' according to game events.
This is all captured using an HD multi-camera studio set-up. This enables players to enjoy a fully immersive live gaming experience in which the mounting excitement is relayed to their screens using a series of dynamic camera angles and close-ups, as well as simulating a slots-style experience that has never before been seen in Live Casino.
No detail was overlooked and it really shows in the quality of the game across all devices — in both portrait and landscape view on smartphone, tablet and desktop.
Of course, we took our own gamble when we decided to create a game that did not fit into traditional casino game categories, because it runs the risk of having no obvious and natural player base to begin with.
What happened in practice is that the game attracted players from all other game types. Perhaps the most surprising subset of players that came flocking to Dream Catcher was Poker players, who, we have seen, regularly have one of their windows dedicated to Dream Catcher, hoping for those massive wins that come when the multipliers hit.
The game show hosts (dealers) play a critical role in giving the game a flavour that is totally different to any sort of traditional gambling game. They are given a lot of freedom and encouragement to engage with players, who in turn have proven to be quite chatty on Dream Catcher. Something of a community has formed around different hosts who each bring their own style to the game.
Only time will tell if the Dream Catcher approach is the start of a revolution that ushers in a whole new era of games, but the signs so far indicate that players are very responsive indeed to this style of game.
Of course, there will always be a place for games that have been thoroughly proven in the land-based sector. That's why our extensive live games portfolio also includes an ever-growing number of exclusive games developed with our content partners Scientific Games and Games Marketing.
Our partnership with Scientific Games, meanwhile, has spawned online exclusive live dealer versions of Ultimate Texas Hold'em and Three Card Poker. This partnership has recently been extended in scope, so we will have more exclusive titles in the pipeline very soon.
Working with Games Marketing we have developed exclusive online live dealer versions of Caribbean Stud Poker and Double Ball Roulette. We have also integrated their Perfect Pairs and 21+3 side bets.
Enriching and differentiating our content still further are world-first Progressive Jackpots that have been integrated within Live Caribbean Stud Poker, Live Casino Hold'em and, most recently, in our brand-new Live Texas Hold'em Bonus Poker.
Similarly, in the land-based space our Dual Play convergence solutions are a key differentiator. By offering a fully bespoke multicamera Dual Play solution we enable land-based casinos to bring together land-based and online players at the same table in a truly unique way.
Selected by numerous world-leading casinos including The Ritz London, The Hippodrome London, Genting and Grosvenor, Dual Play Roulette has quickly become the de facto standard for leading land-based casinos looking to offer their players a unique playing experience.
And this month (February 2018) we will extend our Dual Play range with the introduction of Dual Play Baccarat, with the first table going live at Grosvenor's Victoria Casino in London.
Players "on-premise" in the actual casino will be able to play at the physical table and also at the same table on their smartphones or tablets when in the bar, in The Vic's restaurant, 'The Dining Room', on their journey home or, indeed, from any internet-connected location.
At the same time, all other Grosvenor registered players will be able to play at the Dual Play Baccarat table on their connected devices. Remote play at the table will be via both the Grosvenor Casinos website and the Grosvenor Live Casino app.
Additionally, 'Dual Play Baccarat live from The Vic' will be available to other selected Evolution licensees as a 24/7 B2B service.
After close to a dozen years of Evolution success built on this innovative approach, our teams' enthusiasm for pushing the boundaries of Live Casino shows no signs of abating.
Evidence of this will be only too apparent at this year's ICE, where a number of big surprises are set to be revealed on the Evolution stand.
This follows what has arguably been Evolution's busiest ever 12 months of innovation and solution development.
Leading a line-up of multiple new products for the first quarter of 2018 is a revolutionary new game that will light up Live Casino for any operator looking for fresh, innovative ways to attract and engage online players. The exact nature of this revolutionary new game will remain under wraps until the first day of ICE, but suffice to say we are confident that this latest development will have an electrifying impact on Live Casino.
Another surprise that won't be unveiled until the doors open at ICE 2018 on 6 February is an all-new product range. This new range is quite a departure for Evolution and has been developed to appeal to the broadest audience of players and so open up new opportunity for operators.
On the subject of player types, it's vitally important for operators to offer innovative solutions that have appeal across the complete spectrum of players. We have always offered operators a rich choice of live games for the mass market, for VIPs and high rollers, and for devotees of games such as Baccarat and Poker.
2018 will see new and innovative solutions introduced by Evolution for all of these player types.
At this year's ICE we will also premiere our new high-end VIP solution — a solution we believe is the world's best online live Salon Prive.
Created at our primary central studio in Riga, our all-new Salon Prive is an elegant VIP environment that offers high maximum bets and the highest levels of player control at private, single-player blackjack and Roulette tables.
Poker lovers are well catered for, too. Another new title making its debut at ICE is Evolution's Texas Hold'em Bonus Poker, created in partnership with Games Marketing. This latest of our Poker variants is a unique online live version of Hold'em that adds optional, easy-to-play bonuses. The bonuses include an ever-increasing 'First Five' Progressive Jackpot with an initial seed from Evolution of EUR 50,000 for the top-level Jackpot fund. As with the other Progressive Jackpot games mentioned earlier, there's no cap on this top Jackpot prize, which keeps growing with each Jackpot side bet that is placed.
Finally, in this latest tranche of new games, we have another new title that we know will appeal to Baccarat enthusiasts. Our new No Commission Baccarat game offers exactly that — no commission to pay on a Banker win with the exception of a Banker 6, which is covered by a new Super 6 insurance side bet.
At Evolution our teams across all disciplines have worked tirelessly to build the company's reputation for being the king of live content for gaming operators.
All players are different in their needs, and those needs can vary greatly from country to country and by demographics such as age group, gaming experience and exposure to and familiarity with digital media.
That's why our portfolio offers the richest mix of casino classics, new and innovative products, and online exclusives.
Innovation naturally feeds into all of these games, even those that at first glance seem to be faithful online versions of well-loved land-based casino table games. It's present in simple things, such as the way that decision-making and game speed are increased by enhancements in the user interface, for example.
Furthermore, we have our bespoke Dual Play solutions, which are now firmly established as the convergence solution of choice for leading land-based operators around the world.
Dual Play is also a stand-out product in terms of innovation, particularly in the way that the whole bespoke installation, including the number of cameras and the number, style and sequence of camera shots, can be customised to each operator's needs and brand.
In conclusion, innovation is alive and well in Live Casino, and both land-based and online operators have a hugely exciting array of options at their disposal with which to attract and serve new and existing customers.