Penguin 4 and Beyond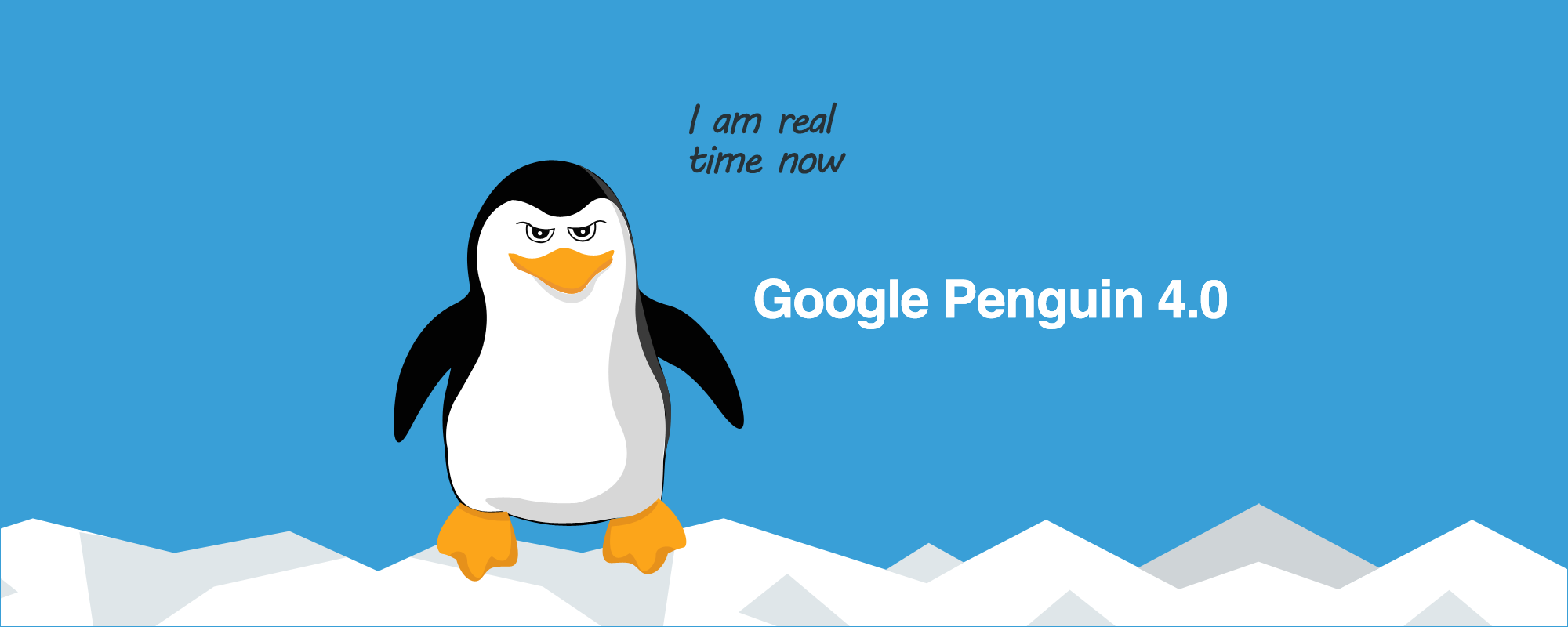 Enter the age of Link Risk Management
We have seen three Penguin updates and version 4, or 2.0 as dubbed by Google, is either coming or is already here, depending on when you read this. Google is getting more and more aggressive in going after spam links (i.e. paid links, spammed links, article directories, etc) and since April 2012, we have seen thousands of websites tank for previous bad practices in linking.
---
By now, webmasters should be aware that they have to get rid of toxic links, but that's only the start. What has to follow is a more conscious process in link building and SEO in general. Practicing safe SEO becomes mandatory if you still want to rank in 2013 and beyond.
The start: toxic links clean-up
When webmasters were bombarded with "Unnatural link warnings", we quickly provided a software to help toxic link cleanups with Link Detox (www.linkdetox.com).
By analysing your links for those that are either toxic or suspicious and applying the Link Detox risk rating to help prioritise, we managed to analyse (as big link profiles) five million links for big sites.
We also found that many large retailers like Interflora had a lot to clean up, as you can read up in the Interflora Deep Dive into Bad links.
MORE: Dublinbet Casino.
It's not surprising that Interflora received a penalty in that specific case. What's rather more surprising is how fast the company could resolve that penalty only ten days later, probably by disavowing thousands of links.
Despite all the pain, many webmasters reported successfully revoked manual penalties after their month-long reconsideration process, or even only after disavowing or removing enough links. Keep in mind that if you file a reconsideration request with Google, a "full inspection" (a deep dive) is then carried out by a Google Spam engineer, so that should be your last resort. If you are among those that had a penalty lifted, the last thing you want is to be penalised again. That prompts the need for establishing link risk management processes in your SEO.
The process: link risk management
Just because you got out of the penalty, doesn't mean you cannot get another one. Webmasters should be well aware of the inherent risks in their existing link profile and especially in new ones they might build.
It's a new mindset and process that you have to establish. Verify your existing link profile on an ongoing basis (with automated, recurring Link Detox reports, for example) and make sure that you analyse potential new links for their potential risks to your site.
MORE: Casibon Casino.
Link risk management is a process and mindset
There's more to performing regular link risk checks than technical capabilities – risk management for your links is a process and a mindset. We're not talking about a singular event where you clean up your old sins and are safe for the future. Link risk management means assessing the risk of potential new links as well. After all, you don't want to hurt your site by building links on sites that could hurt you.
Every link is a potential risk
Back in the old days, we used to say, "A link is a link" in SEO. Not so anymore. One link that could help website A could hurt website B, depending on the existing link profile it already has. This means you have to look at your link profile in whole, take every possible link source into account and only judge on new links in relation to existing ones. The times when we looked at a single SEO metrics, i.e. PageRank, are very much over.
MORE: Betsson Casino.
Performing "what-if" risk checks
The solution for this is already built into Link Detox. We call it 'What-If Risk Checks'. By using software to combine not only all possible link sources but also your disavow link lists (the links you devalued in the clean-up process because you couldn't remove them), the most complete picture of your link graph can be plotted. It should be as close as possible to what Google sees. You definitely cannot do that by hand.
Then, every new link has to be checked against the existing link graph to find out if new links:
are in the same networks as existing links.
possess inherent risks from their technical aspects.
are easily identifiable as spam links or paid links.
are on websites known for selling links or spam, and much more.
Each new link opportunity has to be carefully reviewed, just like all existing links. Furthermore, automated classification of link growth helps webmasters to mitigate against potential negative SEO attacks, i.e. bad links hitting their website without them knowing.
MORE: Casino Euro.
While going through the process of gathering all SEO metrics for potential links and checking them against your existing links can be tedious, it's mandatory in a post-Penguin world. Link Detox has been supporting that process with a feature called "What If" checks since October 2012, and other products will probably follow up implementing similar functionalities soon.
When performing a 'what if' link simulation, make sure you ignore those links that you potentially disavowed.
Keeping track of previously disavowed links is another story and a crucial detail in an ongoing link risk management. This has to be done to get an accurate picture. If you don't take previous link disavows into account, you are simply missing the point that they are no longer accounted for. We call this method "Round-Trip Disavow" in Link Detox.
Practicing safe SEO
It requires a significant amount of changes to implement link risk management properly, especially if you worked with multiple link providers in the past. This means you need to establish a central position for managing the risk of your (existing) links properly. The goal is that you, and everyone building links for you, understands that every new link poses a potential risk – be it today or tomorrow.
The solution I recommend is as follows:
Establish someone to be responsible for the risks in your links.
Review your backlink profile regularly for 'risky' links. You can automate this with software like Link Detox.
Do not hesitate with link clean-up. If you find toxic links, get rid of them – better today than tomorrow. Don't wait for the next penalty.
Manage your link sources and their contact information. In case of emergency, you need to outreach very quickly.
Make sure you have a good outreach process prepared. Pitch Box is a very promising product that will help you with that and should have launched by the time you read this. I was honoured to work with it in the closed beta phase. Pitch Box helps you to gather contact information and automate the outreach to webmasters with maximum personalisation; crucial for success. What really helps is the auto-follow up and tracking features that you simply need to not lose track of when contacting hundreds of webmasters.
Keep your link source contacts 'warmed up'. Reach out to any link sellers/traders you work with on a regular basis to make sure they are still there.
If you think these points only apply to link buying, you have missed the point. A lot of unnatural links were built manually with directory submissions, own link networks and other practices of the past. Google likes none of that. So you either have to clean up and stop doing what you did for years, or start practicing safe SEO and establish a link risk management process.
HAS PENGUIN SUCCEEDED?
Pete Young, Search Strategy and Social Director at Mediacom, assesses the effect of Penguin 2.0, and whether Google has succeeded in what it set out to do.
THERE HAVE BEEN a lot of column inches written about Google's latest version of the search link algorithm called Penguin – both pre and post the launch of Version 2.0. For many, including myself, I had expected more, certainly from conversations late last year at the iGB Affi liate conference in Barcelona when David Naylor mentioned a huge update in the offi ng. Certainly, the usual rhetoric from Google seemed to coincide with the doom and gloom outlook that many were predicting.
So has Google succeeded?
One only has to look at a search for 'blackjack' to suggest it's certainly not been the game changer many predicted. Aggressive affi liates are still seeing signifi cant success in many verticals, and payday loans SERPs are still full of churn and burn affi liates out for a quick buck.
So one would have to suggest the answer is a big fat 'no'. There is no doubting that this has had some form of effect.
I have seen a number of sites signifi cantly affected by the update, however, were many of the issues outlined by Mr Cutts impacted? Again, I would disappointingly have to say 'no'.
Perhaps this comes down to the way I would suggest Penguin was designed to work; much of which does not affect the 'slash and dash' approach used by some in the affi liate space.
To some, this presents an on-going opportunity, and one that many affi liates will choose to explore and exploit until such a time when Google works out how to close the loop.
However, I would suggest that such a time is still a fair while off, particularly as there is only one winner in a bad SERP and that's Google, particularly in mature verticals such as payday loans and online gaming.
Certainly, the brands in these sectors are the losers and many will have to pay money to ensure visibility in an increasingly competitive search landscape.
Crossroads
Therefore, as an affi liate, I would suggest we are at a crossroads.
Short-term gain against longer-term sustainability.
I certainly believe the short-term game is just that: short-term.
I do believe Google will get better, and I think the increasing role of social will have a big part to play in that.
As Google spreads its means of consideration wider and wider, and moves beyond simple and easily manipulated metrics, we will see a less opportunistic landscape for affi liates.
Opportunities will still be there for affi liates looking to develop their propositions and offer value, however, I think the 'Wild West' days of the past are limited in terms of their lifespan moving forward.
That said, those opportunities are still there.
Google isn't perfect, and never will be.
Has Google succeeded in what it wanted to do? I would suggest not, however, it has certainly continued to give SEOs food for thought and keep us light on our feet.
However, this won't be the last update, and I do believe that Google is getting things right, slowly but surely.
Whether, as an affi liate, you can stay ahead of the game is up to you.